Welcome to Cryptofic!
Cryptofic is a website that provides the latest info, news and trend alerts on all things crypto!
Blockchain and cryptocurrencies in general have been growing vastly over the last few years and more and more people are becoming interested in pursuing investments or even career choices around them.
That's where we come in! Our website is an unlimited source of valuable and valid information concerning cryptocurrency enthusiasts, traders and investors.
They say that Blockchain will shake traditional currencies out of the water like electronic mail did to regular mail when the Internet was first introduced. As that reality slowly takes form, we will be here documenting and presenting all the latest news, tips and alerts to all our lovely readers!
Thank you for choosing us!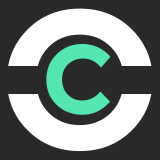 Mission Statement

Our mission and core values have remained the same since the day Cryptofic began; to supply our readers with accurate and timely information, news and trends regarding their cryptocurrency investments.