So, I read somewhere in Twitter, that now it's possible to become a fractional owner of an NFT.  I'm always beating myself for missing out on Clone X, so – for once – I want to own it. Well, at least a part of it.
A platform called Fractional.art makes it possible for NFT fanboy like me to degen on my favorite NFT at a fraction of the actually cost of owning one.
The way it works is simple and complex at the same time.
The owner of NFT released a certain of amount of tokens related to the NFT for partial investors to buy.  In the Clone X case, it's CLONEX token.  So, a buyer/investor would exchange his/her ETH into CLONEX.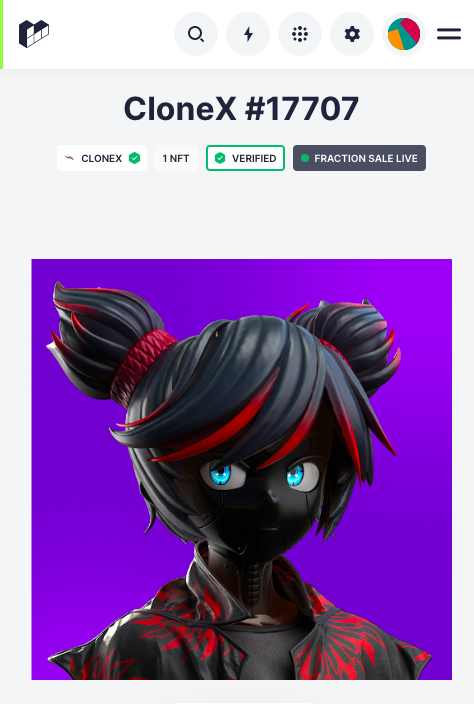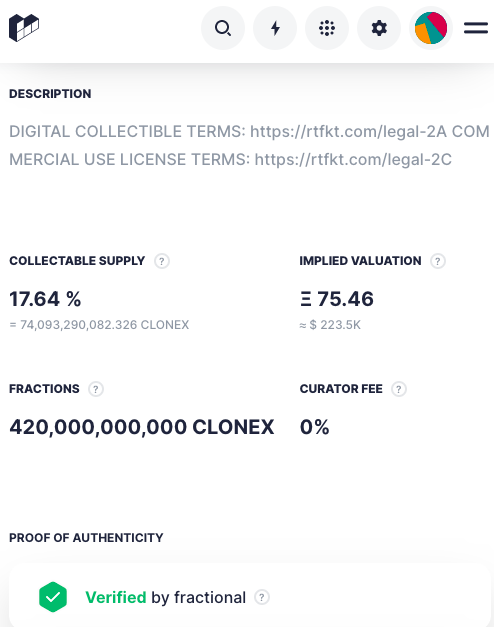 Here's the link to it: https://fractional.art/vaults/clonex-17707
I buy enough CLONEX to put me into the top 20 owner of this particular Clone X NFT.
Prices should be going up and down depending on the market.  This is when it gets tricky.
Even today, I still don't get how the read 'the market.'  I understand the implied valuation of the NFT, but I still don't know what drives the value up/down. The Clone X I invest in dropped in value by 50%, even though the collection floor is flat.
Confused, I tried looking for answers for days, and I concluded that it's time to bail out.  Not fun.  I bailed out yesterday, and I just checked today – just for fun – and found out that the prices dipped even lower.
Mind-boggling.
Of course, there are other fractional NFTs that rise in value. You can check from the Fractional.art website.  The thing is, it's murky how the market works in this seemingly simple concept of fractional ownership.
So – one word of "advice" – as always, DYOR – do your own research.  If you don't have funds to lose, don't delve into fractional NFTs.  It's a novelty idea – a great idea, actually – but how the market works can trick you into believing that you'll get X returns on your investment.
That said, if you're reading this and doing well in Fractional.art or other type of partial NFT ownership, I'd like to learn from you 🙂
Cover photo: Clone X 17707 via Fractional.art