I just found this interesting chart from @Redsun_NFT on Twitter, showing NFT projects ranked from "Elite Blue Chip" to "Good Project" for the month of April 2022.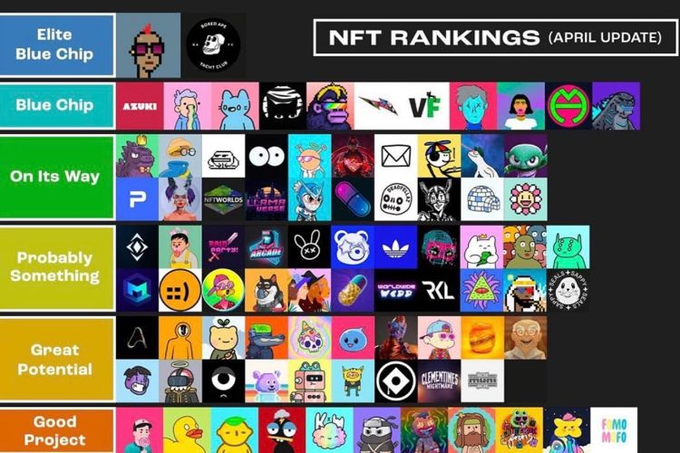 Naturally, the "Blue Chip" & "Elite Blue Chip" are the way to go, but it takes a lot of moolah to get one. For me, I'll aim for the middle to lower part of the chart.
I'm familiar with all the projects shown, but I find the chart very useful for my further research – especially in the "On Its Way" & "Probably Something" categories.
All is good in the NFT world. LFG!